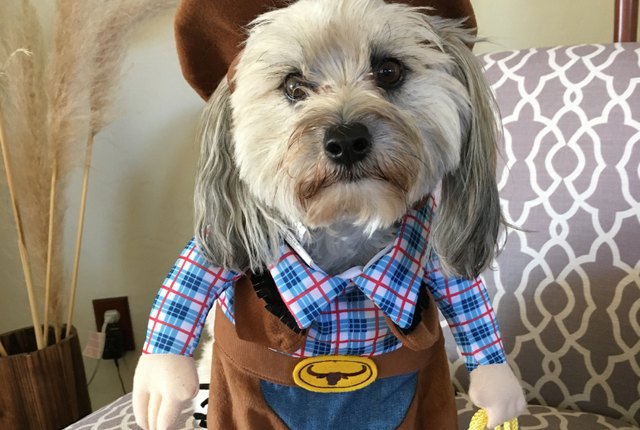 credit: Jill Layton
Little kids in Halloween costumes are adorable. Adults in Halloween costumes are less adorable, but still tolerable. Animals in Halloween costumes... well, there isn't anything better.
Let's face it, animals are usually never thrilled about wearing costumes, but they deal with it, because they love their people. So, in honor of Halloween and all the animals being forced into dressing up, here are some GIFs of adorable animals wearing costumes.
A roCATship
Walking the plank
Bearing gifts
Yes, please
A Whole New World
Just a couple of Minions
You're welcome
You're welcome again
Method acting
How every animal feels about costumes
Happy Halloween!