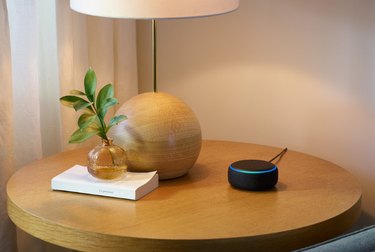 Strangers might be listening to your voice recordings on your digital assistant, and that's pretty unnerving. It's intrusive, embarrassing, but there's a way to avoid it.
You can delete your voice history with just a few clicks, and if you want, you can listen to your recordings before you delete them.
Here's how to delete your Amazon Alexa voice history
Login to your Amazon account. In the top right corner, click Accounts & Lists, then Your Content and Devices. From there, click Alexa Privacy and Review Voice History. There you can see and listen to all your voice history. Click on any of them to listen or delete them from Amazon's servers. If you want to delete everything, the option to do that is at the top of the list.
To be able to ask Alexa to delete your recordings, tap the Enable Deletion by Voice toggle. Anyone will be able to delete recordings by saying "Alexa, delete what I just said" or "Alexa, delete everything I said today."
To prevent human beings from listening to your recordings, go back to Alexa Privacy and select Manage Your Alexa Data, then uncheck the Use Voice Recordings to Improve Amazon Services and to Develop New Features option.
To listen to your recordings before you delete them, simply press the play button next to the recording, and you'll hear yourself and your family asking Alexa to tell you the time and the temperature outside 100s of times, as well as asking her to play Frozen's "Let It Go". Or at least that's what's on file for my family.