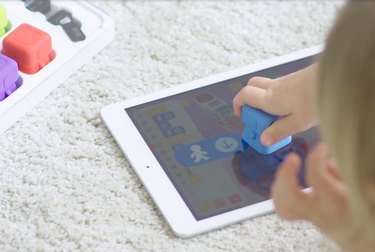 Tangiplay is a hands-on educational game that teaches kids the basics of coding, and as a bonus, it gets them familiar with following instructions.
The game teaches kids the art of programming through a series of challenging puzzles—120 of them that come with different themes and backgrounds. It comes with 12 robots that can rotate, slide, and be pressed to build railways and send passengers to their destinations.
To play the game, download the free app for iOS and Android. It works best if played on a tablet.
Designed for kids ages 4 and up, Tangiplay makes it easy for kids to learn and play on their own by following the game's instructions. There's no right or wrong path to take.
Here's how it works
The company is currently crowdfunding on Kickstarter. Back the project here to receive a game by Christmas.