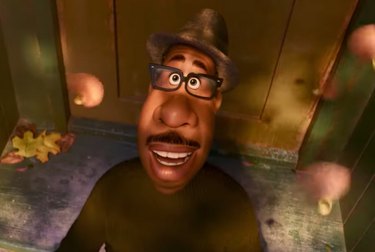 Pixar released the first trailer for Soul, an animated metaphysical comedy about the afterlife. While death isn't exactly an uplifting theme for a kids movie, Pixar seems to be opening the dialogue among parents and kids to help sort out a confusing conversation.
Starring Jamie Foxx, Tina Fey, Questlove, and Phylicia Rashad, the story centers around Joe Gardner, a New York middle school music teacher who has big ambitions to perform jazz before his untimely (and somewhat comedic) death. In the afterlife, he's stuck teaching again.
The movie was written and directed by Pete Docter, who also worked on Up and Inside Out. Between those macabre storylines and Pixar's last original feature, Coco, the death themes seem to work.
Soul is set to hit theaters on June 19th, 2020.