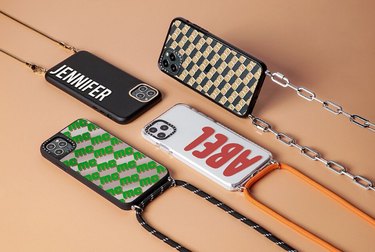 Not all pockets are created equal. Some are deep and spacious, while others aren't meant to hold anything bigger than a paperclip. Sling cases are the new way to wear your phone when your pocket is too small, you don't feel like bringing a bag, or you just want to be hands-free.
Our favorite smartphone accessory company, CASETiFY, launched a new line of sling cases today, and they are going to make you feel very stylish—even if you're not.
Example, these two stylish people: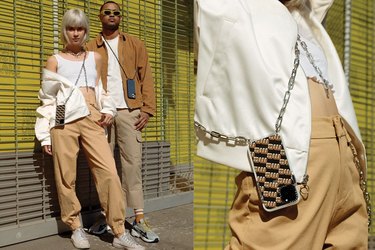 The Sling Case is available in three customizable styles: Sport Rope, Metal Chain, and Snake Chain. Visit the CASETiFY website to choose your strap, your favorite case style, and whatever custom design you want.
They cost somewhere between $60 and $99, depending on your choices. They're available for purchase now.