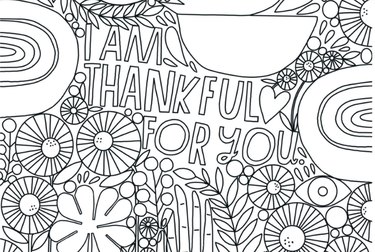 Mother's Day is coming up on Sunday, May 9. Instead of sending a cheesy Mother's Day card this year, consider sending a card you colored yourself. Okay, yes, it's probably still cheesy, but mom's love the artwork their kids make — even if said kids happen to be nearing middle age. (Yes, you.) Adobe is providing free digital flower bouquets and unique designs to color and deliver gratitude to any mom in your life.
Adobe's Gratitude coloring pages include a variety of floral arrangements and messages of gratitude to digitally or physically color with Adobe Acrobat Reader, which are all a part of Adobe's continuing free coloring book program.

Click here to download your Mother's Day coloring page.