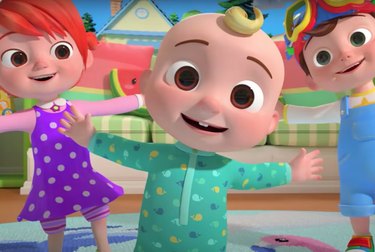 I'm not sure if this is good news or bad news for you, but YouTube's most popular channel for kids is coming to Netflix. It'll be one more way to have those nursery rhymes stuck in your head for the entire day/rest of your life.
Cocomelon: Season 1 will begin streaming on Netflix on June 1st. It's unclear if the season will consist of existing videos or new content, but your kids won't care either way. They just care about those three inquisitive kids and all of their musical adventures.
As much as you're tired of hearing the songs, they really are adorable. The universally-relatable 3D animated videos teach preschoolers all about letters, numbers, animal sounds, colors, and prosocial life lessons. They're all about everyday experiences of young kids, and they're designed to entertain kids while helping them grow and learn. And on Netflix, there won't be any ads.
To put the popularity of Cocomelon (formerly ABCkidTV) into perspective, the YouTube channel is the most subscribed-to channel in the U.S. and the third most subscribed-to in the world. This month, Cocomelon became the first ever channel to surpass 1 billion views in a week, according to data published by Tubefilter.
Cocomelon also began streaming on Roku this month. So, now your life can be Cocomelon all day every day—you know, just in case it wasn't already.