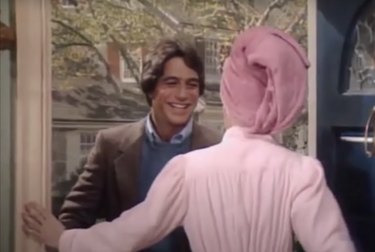 Who's the Boss is coming back, and Alyssa Milano and Tony Danza are reprising their roles. So, maybe 2020 isn't so bad after all?
The original show aired on ABC from 1984-1992, and over the course of 196 episodes, viewers fell in love with the father/daughter relationship between Tony and Samantha Micelli, as well as the Angela (Judith Light), Jonathan (Danny Pintauro), and Mona (Katherine Helmond).
The new show will take place 30 years after the ending of the original series, according to Deadline. Samantha is a single mom who lives in the original Who's the Boss house. The new comedy will "explore generational differences, as well as opposing world views and parenting styles within the dynamic of a modern family in 2020."
Aside from Milano and Danza, who are starring in the sequel and executive producing, none of the other cast members have confirmed involvement. Sadly, Katherine Helmond died in 2019.
The show is currently in development at Sony.