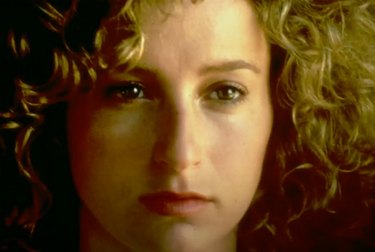 Jennifer Grey is about to have the time of her life... again. A Dirty Dancing sequel is officially in the works, and Grey will be executive producing and starring in the film. Hopefully this means she'll be reprising her role as Baby Houseman.
The original Dirty Dancing, which also starred Patrick Swayze, was released in 1987 and won an Oscar and a Golden Globe for everyone's favorite wedding song, "(I've Had) The Time of My Life."
No word on whether the sequel's soundtrack will be as life-changing as the original, but it sounds like the storyline will be just as feel-good and romantic.
"It will be exactly the kind of romantic, nostalgic movie that the franchise's fans have been waiting for and that have made it the biggest-selling library title in the Company's history," Lionsgate CEO Jon Feltheimer said.
Dirty Dancing: Havana Nights was the first sequel to the film, released in 2004, but it didn't star Jennifer Grey. So, it didn't really count. (OK, fine. It counted, but you get it.)