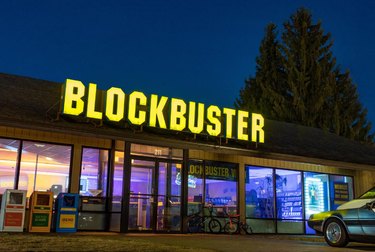 When you think about Blockbuster Video, you probably think of happier times in the '90s when all that mattered was renting movies on Friday night and making sure you rewound them so you wouldn't get charged. Candy was also pretty important.
Blockbuster crushed our nostalgic dreams when it closed all but one of its stores back in 2010. Some blame Netflix, others blame themselves for failing to return all those movies and video games. Both might be correct.
After six years of silence on Twitter, Blockbuster sent out a tweet this week that came out of no where, and people are here for it.
The tweet is likely drawing attention to a partnership with Airbnb to rent out the lone remaining store in Bend, OR for a nostalgic movie sleepover night in September.
Or maybe the old social media manager happened upon the dusty password and logged in for old time's sake. Either way, the replies are so, so good. Lots of people feel the nostalgia, while others are fearful they're going to have to pay the 3,500+ day late fees.
Just remember, be kind, rewind.