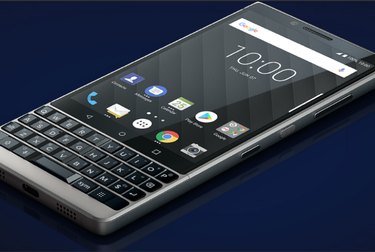 You probably haven't thought about BlackBerry in a while, but as it turns out, its still a thing. The company is releasing a 5G Blackberry phone that has a physical keyboard, in case you want to relive the early 2000s.
In partnership with OnwardMobility and Foxconn subsidiary FIH Mobile Limited, the new phone will be all about security, especially as more people are working remotely.
"Enterprise professionals are eager for secure 5G devices that enable productivity, without sacrificing the user experience," said Peter Franklin, CEO of OnwardMobility. "BlackBerry smartphones are known for protecting communications, privacy, and data. This is an incredible opportunity for OnwardMobility to bring next-generation 5G devices to market with the backing of BlackBerry and FIH Mobile."
No other specifics about the phone have been released. The new Blackberry will be released sometime in the first half of 2021.