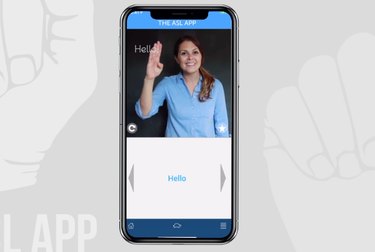 American Sign Language is an important language to know. Even if you don't currently have someone who is Deaf or hard of hearing in your life, you never know when you might meet someone.
The ASL app is a free app for iOS that was designed by Deaf people to help those not in the Deaf community learn the basics of conversational sign language.
Instructional videos of real people signing are used to teach you the alphabet, as well as words, phrases, and gestures—and everything's organized to make it as easy as possible for you to learn. The instructors are enthusiastic about signing, which makes learning more fun.
The free version of the app covers the basics, with advanced sign packs available for 99 cents. For $9.99, you get access to everything the app offers.
The ASL app is great for adults, kids, or even to learn together as a family. Download here for iOS.