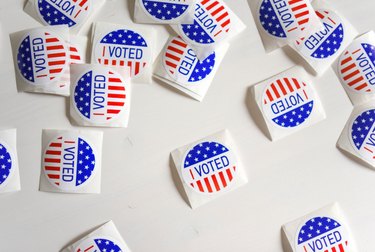 The 2020 U.S. presidential election is coming up on November 3rd. Now is the time to make sure you're registered to vote.
Even if you're pretty sure you're registered, it doesn't hurt to check on your registration just to solidify it. You can do that by visiting vote.org.
If you're good to go, then great. If you've moved since the last election or if the system can't find you for any reason, head over to whenweallvote.com to register. You'll type in your email address and zip code, then you'll need to enter your name, address, date of birth, and confirm you are a U.S. citizen.
The site will then tell you if you're eligible to complete your registration with the state you live in, as well as provide a link that'll take you directly to your state's voter registration application. Once you fill out the application, you'll receive a confirmation email. It takes 5 minutes or less to do it. You got this.
If you have any specific questions about voting, NPR will answer them. Submit your questions here.