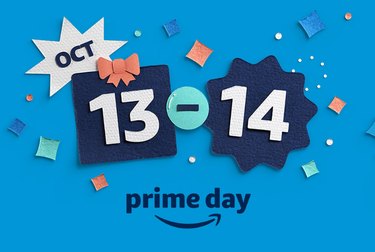 Amazon postponed its annual Prime Day event back in July due to the increase in demand for essential items. But now that quarantine life is the new normal for many of us, and things have gotten back to "normal," Amazon has finally announced the date of Prime Day 2020.
Prime Day 2020 will be on Tuesday, Oct. 13 and Wednesday, Oct. 14. The online shopping event will take place from 12 a.m. PT (3 a.m. ET) Oct. 13 to 11:59 p.m. PT (2:59 a.m. ET) Oct. 14.
Since Prime Day usually happens in July, there was always plenty of time for people to do their holiday shopping in the summer, as well as take advantage of holiday deals that typically come out in the October/November time frame. This year, the deals will likely overlap.
A big focus for Prime Day 2020 is on small businesses. From now until Oct. 12, Amazon is offering a $10 credit to Prime members who spend at least $10 on items sold by any small business. The credit can be used during the Prime Day sales.
Now would be a good time to get your Amazon wishlist ready, just in case any of the items you've been wanting go on sale. Keep an eye out for early Prime Day deals, which are already happening on Amazon—including school supples, Echo devices, smart home gadgets, etc.