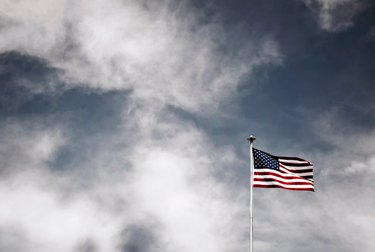 The first 2020 presidential debate will take place tonight, Tuesday, Sept. 29. President Donald Trump and former Vice President Joe Biden will go head to head in the first of three debates.
The event will take place at Case Western Reserve University and Cleveland Clinic in Cleveland, Ohio, and it will be socially distanced. The candidates won't shake hands, and the audience will be much smaller than previous debates at around 70 people, with each person undergoing COVID-19 testing, and other health safety protocols will be followed.
All major networks will air the debate, including NBC, ABC, CBS, CNN, MSNBC, Fox News, and C-Span. You'll also be able to livestream the event, as well as coverage before and after, on each network's app and their YouTube channels.
The debate is scheduled to begin at 6 p.m. PT/9 p.m. ET. It will run for 90 minutes without commercial breaks.
What topics will be covered
Fox News anchor Chris Wallace will moderate the event and has announced the six topics the candidates will discuss, with 15 minutes allotted for each.
The Trump and Biden records
The Supreme Court
COVID-19
The economy
Race and violence in our cities
The integrity of the election
The second presidential debate take place on Thursday, Oct. 15 at the Adrienne Arsht Center for the Performing Arts in Miami, Fla. The third presidential debate will be on Thursday, Oct. 22, at Belmont University in Nashville, Tenn.