In case you were worried about how the mask-wearing emoji is feeling, it seems to be feeling much better. Apple updated the "Face with Medical Mask" emoji, giving it eyebrows, friendlier eyes, and rosy cheeks—an indication that it might be smiling.
The takeaway could be that people wearing masks aren't necessarily unhappy about masks or feeling sick, like the original masked emoji might suggest. People who wear masks are, in fact, protecting themselves and others from spreading COVID-19, and subsequently other viruses, which is a positive thing. The purpose of the update is to normalize wearing masks, as Emojipedia theorizes.
Emojipedia also reveals that Apple's existing Smiling Emoji is exactly what's underneath the mask.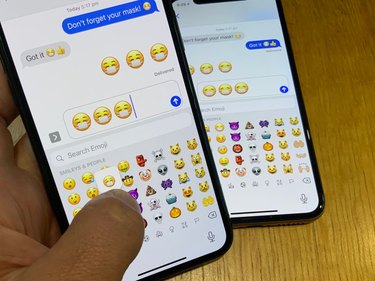 The update is currently only a beta release, so if you use the emoji before the final version of iOS 14.2 is released sometime in this fall, it'll still appear sad or sick.