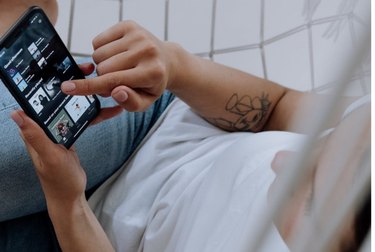 Spotify has a new feature that will help ease the pain of knowing the lyrics to a song but not the song title. The feature lets you search for a song using only the lyrics.
The feature is easy to use — simply type in song lyrics to Spotify's search bar, and songs that match will populate. A "Lyrics match" tag will appear below any song that has lyrics that match what you're looking for.
It's safe to say that Spotify users are pretty pumped about the update.
Apple Music has offered a search by lyrics feature since 2018, but for Spotify, it's better late than never.