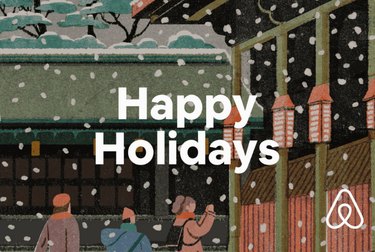 Whether you need a gift for the holidays, a birthday, or any other congratulatory reason, you can't go wrong with a gift card. They're easy to buy, easy to send, fun to receive, and even more fun to spend. Everyone loves free money, after all.
There are practically endless gift card options available, and that can be pretty overwhelming. So, if you need some help narrowing it down, we got you.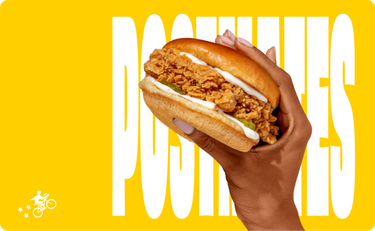 Since going to a restaurant during a pandemic isn't safe or even possible in many areas, a food delivery service like Postmates is a great alternative. Gift cards start at $25. You can also give someone a month or year of free delivery ($10 a month or $100 for the year).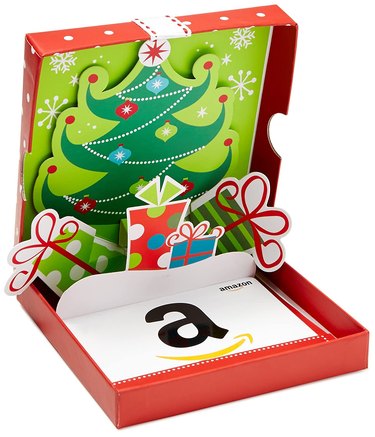 Amazon is the holy grail of gift cards for all Prime members. There's never been a person in the history of people who has been mad about receiving an Amazon gift card. You can choose the amount you want to give between $50 and $2,000, or choose an e-Gift card for any amount.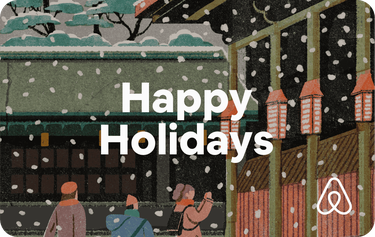 Give the gift of taking a much-needed vacation in a short-term rental. You can gift someone anywhere from $25 to $2,000.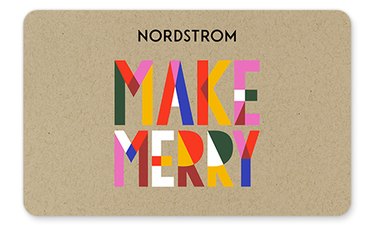 A Nordstrom gift card is great because it's useful for anyone who wants new clothes, shoes, beauty supplies, or home accessories. That's everyone, right?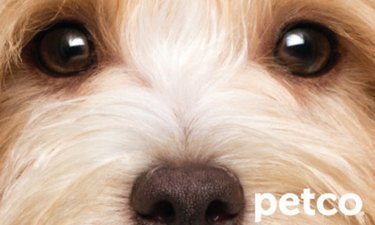 A Petco gift card lets your loved one choose exactly what the want for their pet—whether it's food, treats, grooming essentials, toys, or a cute new winter sweater. You can send an eGift card, print the gift card at home and send on your own, or ship it directly to someone's house.
Is coffee the greatest gift ever? If you ask a coffee drinker, absolutely. Starbucks has the option to give a gift card via iMessage, email, or a physical gift card by mail.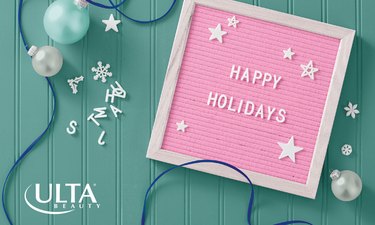 The beauty of an Ulta gift card is, well, beauty. Ulta has everything from makeup to hair accessories to bath and body to skin care to nail care—for both men and women. You send a digital or physical card up to $500.
You really can't go wrong with a Visa gift card. It can be used anywhere Visa is accepted. You can send a personalized card with a photo of your choosing, a card designed by Visa, or an eGift card. The amount can be anywhere from $10 to $250.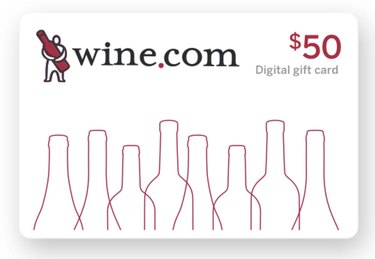 Send a digital gift card to anyone in your life who loves wine. You don't even have to guess their favorite type—they can choose whatever they want, whenever they want. Gift cards range from $25 to $500.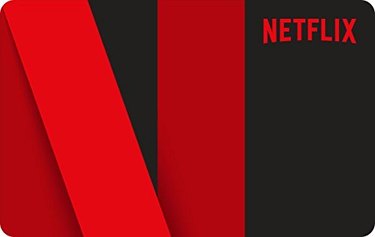 Since many people are staying hunkered down inside this winter, giving the gift of a streaming service isn't just thoughtful and kind, it's something the recipient will actually use—like, maybe all day everyday. It doesn't have to be Netflix, of course. There's also Hulu, Disney+, HBO Max, or any service your loved one doesn't already have.