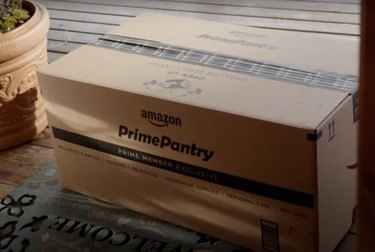 Amazon announced that its Amazon Pantry service is officially dead, but you can still get all the household items and non-perishable food and snacks you need by ordering them along with all of Amazon's other products. The thousands of products that used to be sold under Pantry are now available on Amazon's main retail site with no extra fee.
Originally known as Prime Pantry, the service launched back in 2014. Prime members could pay a flat $5.99 shipping fee per box of groceries and household items. Each box could weigh up to 45 pounds or be filled with up to four cubic feet of stuff. The point of the program was to provide everyday items that would normally be too large or expensive to ship, like cleaning products, bottled water, toilet paper, etc.
Then in 2018, instead of the flat fee per box, the program charged $5 per month in addition to the regular Prime membership fees. Subscribers could order as many Pantry orders each month as they wanted, as long as they spent $40 each time. If the $40 wasn't reached, they'd be charged a $7.99 fee.
And now you can get all the paper towels and toilet paper you need delivered right to your doorstep at no extra charge.