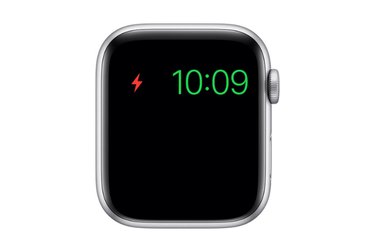 If your Apple Watch won't charge, Apple is willing to fix it for free—which is great news, considering it's pretty hard to use a smartwatch that's dead.
In a post this week, Apple noted that a "very small number" of Apple Watch Series 5 and Apple Watch SE models running watchOS 7.2 or 7.3 might have issues with their batteries not charging after they enter Power Reserve, which is a feature that shuts down your watch to save battery life. The only function that works while in Power Reserve is the time.
To determine whether or not your watch is eligible for a free repair, Apple suggests placing the watch on the charger. If it doesn't charge within 30 minutes, contact Apple Support to set up a mail-in repair. Of course, your phone will be examined before service to make sure it's eligible.
Apple released watchOS 7.3.1, which will prevent this issue from happening to other Apple Watch Series 5 or Apple Watch SE devices. You should update your watch as soon as possible for the bug fix, which is a good thing to do anyway so you don't miss out on the latest security measures and updates.