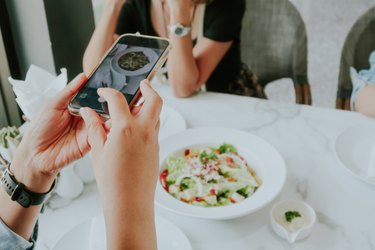 Duplicate photos can take up a large amount of space on your phone, and you might not even know they're there. As cute as your kids and dogs are, or as delicious as those meals were, you probably don't need 4,000 duplicate photos of them filling up the storage capacity on your iPhone when you could be using that space for even more pics and videos.
The iOS 16 Photos app can let you know if you have duplicate photos in your photo library, making it significantly easier to delete them. Apple's new feature is called "Duplicate detection," and using machine learning on iOS 16 and macOS Ventura, the detected duplicates will all be in one place in your library.
How To Delete Duplicate Photos
Open the Photos app on your iPhone.
Tap on Albums at the bottom of the screen.
From the main albums screen, scroll to the bottom.
Under the Utilities section, select Duplicates.
After reviewing the images, tap Merge to delete duplicate photos.
To merge and delete multiple photos at once, tap Select in the top right corner, then Select All or select multiple duplicates.
You can also tap any of the suggested duplicates to find them in your Photos Library so you can see them better to make sure they are, in fact, duplicates.
iOS 16 is available to download now.