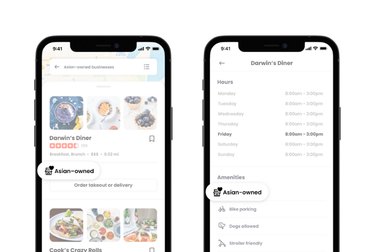 In response to the 130 percent increase in searches for Asian-owned businesses over the past few months, Yelp is now giving businesses the option to self-identify as Asian-owned with a free business attribute.
The new tool will make it easier for Yelp users to find and support restaurants and shops owned by Asians and Pacific Islanders.
"With the escalation of anti-Asian hate crimes and violence we've seen across the nation during the pandemic, there's never been a more important time to support the Asian American community," Yelp's Chief Diversity Officer Miriam Warren wrote in a blog post.
Yelp is teaming up with Gold House, a non profit organization that "forges the inclusive unity, representation, and success of Asians and Pacific Islanders." The new attribute is opt-in only and Warren noted that it's entirely up to each business if they want to self-identify.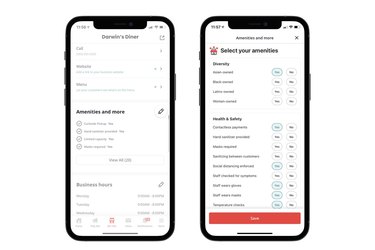 By labeling businesses as Asian-owned, there's a real possibility of increasing their risk of being targets for hate. In an effort combat this, Yelp will also be proactively monitoring business pages for hate speech.
"Asian American and Pacific Islander crimes haven't stopped — alarmingly, they've come even closer to home, present in our communities from Chinatowns to Filipinotowns," Yelp's Program Directors Mikkoh Chen and Megan Ruan said. "We hope Yelp's new business attribute for AAPI business owners helps drive safe foot traffic into each enclave, benefits local communities economically, and provides community-driven oversight and action into the safety of our neighbors and elders for years to come."