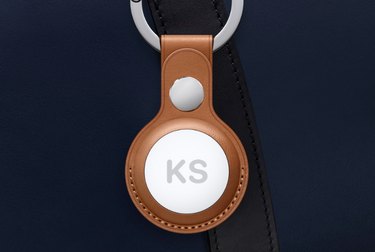 Apple's latest smart device release is the AirTag, and it's designed to help you keep track of all the things you constantly misplace — like keys, your wallet, TV control, or your child's favorite toy. It's especially useful for things that tend to get stolen, like a bike or your lunch you placed in the office refrigerator.
The device itself is a small circular tracker that uses Apple's existing network and ultra-wideband technology to help you track lost or stolen items via the Find My app. Basically, Apple's devices work together to communicate with each other to find the location of your missing item.
AirTags are compatible with iPhones running iOS 14.5 and above and iPads using iPadOS 14.5+. That's an iPhone 6s and up and most iPads, but you'll need an iPhone 11 or 12 to use the tracker's Precision Finding, which offers a "directionally aware finding experience" that can guide you directly to your misplaced device using the phone's camera, ARKit, accelerometer, and gyroscope.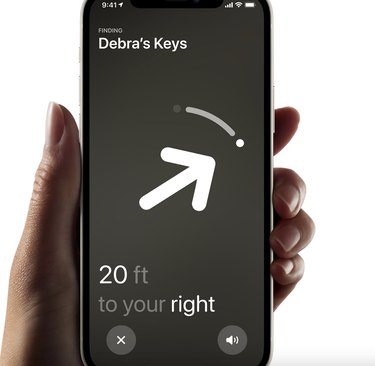 To find a lost AirTag, there's no GPS involved. Instead, Apple sends out a secure Bluetooth signal that can be detected by nearby devices to tap into the global Find My network, which sends the location of your AirTag to iCloud so you can use the Find My app to see it on a map. Only you can see the location of your AirTag.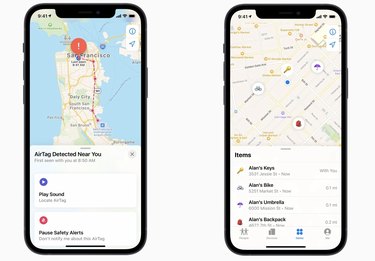 Just like other Apple devices, you can put the AirTag into Lost Mode, so when it's detected by a device in the network, you'll receive a notification. It can also be set so whoever finds it can get your contact info by tapping the AirTag with an NFC-capable phone.
The AirTag can also play a sound on its built-in speaker, so if the item is nearby, you can listen for it. You can do this by going to the new Items tab in the Find My app to play the sound or by saying "Hey Siri, find my keys."
You don't have to worry about charging AirTags, because they are built with user replaceable CR2032 batteries.
You can buy AirTags at Apple and receive a free customization, which includes your name, initials, or an emoji. They're also available at several other retailers, including Amazon and Best Buy, but customization is only available through Apple. If you only want to purchase one, the price is $29, and if you're looking to grab more than one, you can save around 30 percent and get a 4-pack for $99.