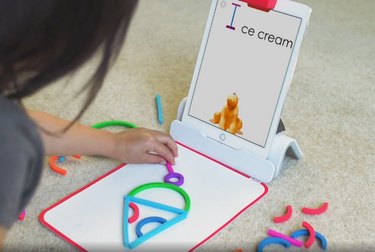 If you or your child have been wanting an Osmo Starter Kit, now's the time to get one. They are currently 30 percent off as part of Target Deal Days 2021.
Target Deal Days is a direct response to the massive online retail success that is Amazon Prime Day. But who are we to complain about competition between brands? Deals are deals and we'll take all the money-saving opportunities we can get. Specifically, this huge money-saver on one of the coolest tech toys of the season.
Osmo Starter Kits are interactive, educational coding toys that uses innovative technology to incorporate physical toys into the digital world. Osmo transforms an iPad into an early learning tool. To kids, the games are magical, and to be perfectly honest, we're not convinced otherwise.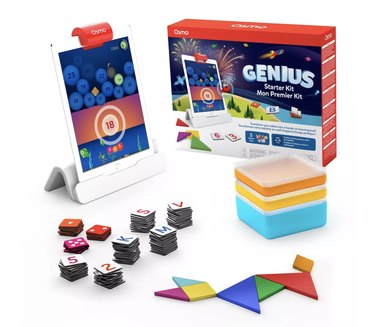 ​Ages 6-10 / Price: $69.99, reg. $99.99​
An interactive and super fun game that sparks imagination and can help improve your child's learning skills, including problem solving, puzzles, math, freehand drawing, and listening skills. It includes five game apps with over 500 puzzles that are designed for beginner to expert level.
​Ages 5-10+ / Price: $48.99, reg. $69.99​
There are three games within Osmo's Creative Starter Kit that will ignite your child's creativity and their desire to learn. The games help develop drawing skills, problem solving strategies, and artistic confidence. Seriously, these games are so fun and interactive, kids don't even realize they're practicing important learning and life skills.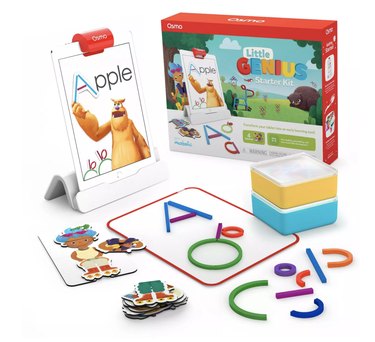 ​Ages 3-5 / Price: $55.99, reg. $79.99​
Your preschool age kids will love these interactive games that teach letter formation, phonics, vocabulary, colors, emotions, and more. The Sticks & Rings game lets kids create their own art and offers the opportunity to follow directions on what to create. The art then comes to life when it's transported onto the screen. A costume game gives kids the chance to find the best possible wardrobe choices based on the directions given.