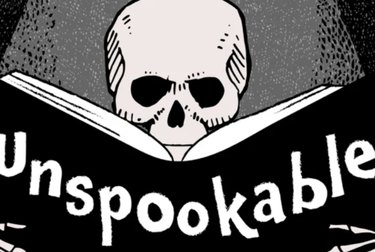 If your kids love ghost stories but still have a hard time falling asleep at night after too many ghosts and goblins, a family-friendly podcast is a fun and age-appropriate way to get into the Halloween spirit without freaking out your kids too much. (A healthy amount of spook is always fun.)
There's no better time than Halloween to embrace spooky stories, so we found a handful of podcasts for elementary school-aged kids that are creepy, but not too intense where your kids will end up in bed with you all night. You're welcome.
Check out three spooky podcasts below: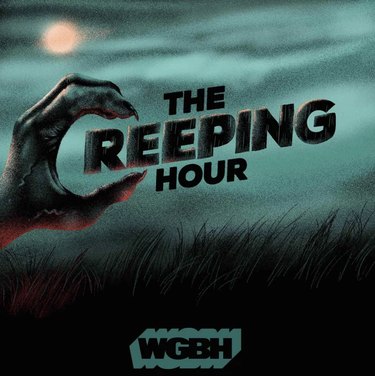 The Creeping Hour is a horror anthology series hosted by three friends known as The Creeps. The friends listened to too many scary stories and turned into monsters, and they pay it forward by telling their own terrifying tales. The stories are equal parts spooky and funny. It has the same kid-friendly vibes as ​Are You Afraid of the Dark​, ​Goosebumps​, and ​Scary Stories to Tell in the Dark​.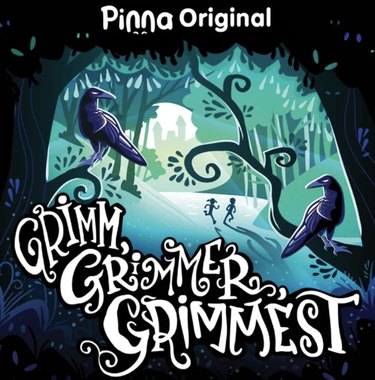 Grim, Grimmer, Grimmest retells the classic fairy tales of brothers Jacob and Wilhelm Grimm. Hosted by Adam Gidwitz, the storytelling style is dramatic and exactly what you'd want out of a spooky podcast.. The podcast incorporates sound effects and a live audience full of kids, who help uncover the lesson in each story. Every episode is rated "grim, grimmer, or grimmest," with grim being the least scary and grimmest being the scariest, so you can have a better idea of which episodes would be a good fit for your child.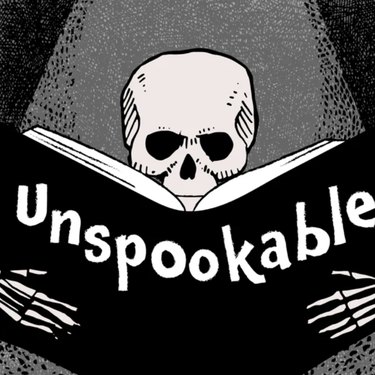 Unspookable is a fun podcast to listen to for kids (and parents) who enjoy hearing about real-life urban legends, myths, and well-known spooky stories. Host Elise Parisian discusses the stories behind the stories of urban legends like Bloody Mary, Charlie Charlie, and Ouija Boards. The topics are creepy and interesting while the storytelling is kid-friendly.