When you buy a Mac computer, you need to buy a keyboard to go along with it. Apple sells keyboards that are light and compact, and it probably makes sense to just stick with the same brand if possible. But there are other brands that make macOS compatible keyboards you might want to consider as well.
There are a few things to look for when buying a keyboard: compatibility, affordability, comfort, build quality, and typing experience. What you choose is going to depend on what's important to you.
We rounded up the top four wireless keyboards below.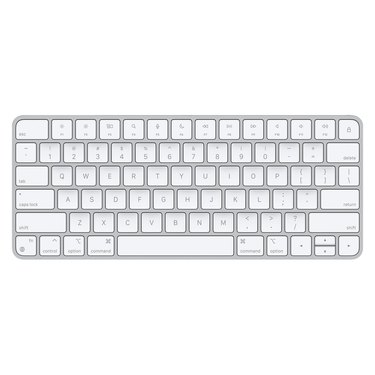 The Apple Magic Keyboard is compact, lightweight, and even though it doesn't have adjustable incline settings or a wrist rest, it still offers a comfortable typing experience. It's wireless and rechargeable, with an internal battery lasting about a month between charges.
Working with an Apple keyboard for a Mac has its advantages. This keyboard automatically pairs with your Mac, so you can use it right away after pairing it with the included USB-C to lightning cable or via Bluetooth.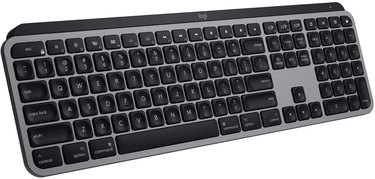 The MX Keys is a full-size keyboard that can connect via Bluetooth or Logitech's included USB dongle with up to three devices. It's great for the office because it has a number pad and the keys are indented, helping users type faster with less typos. Overall, it offers an easy typing experience. Something to consider is that it takes up a bit more space than a more compact keyboard, but it does have a low profile so typing shouldn't cause much fatigue. It also has white backlighting, which is an ideal feature for those who spend time working in the dark.
Logitech K780 Multi-Device Wireless Keyboard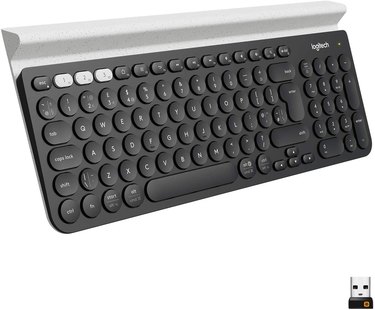 The Logitech K780 is one of the best options for those who like to switch between devices and want seamless connectivity. It allows connection on up to three devices by the simple press of a button. The keys are round, which might take some getting used to, but if anything, they're just a little awkward at first. The keyboard also has a number pad. It's an overall fantastic keyboard at a great price.
Vissles Optical Mechanical Keyboard
The Vissles LP85 is currently crowdfunding on Kickstarter, so it's brand new to the keyboard space. So, if you're all about new tech, this ergonomic, low profile keyboard is one to check out as it has a lot to offer. It's an ultra-slim optical mechanical keyboard, which means it uses infrared light and photoelectric switches to detect a key press — giving it a quicker reaction time than metal switches.
This keyboard can be used for business or for gaming, and it works with both Mac and Windows. The Kickstarter campaign will be over Dec. 1 and shipping should happen sometimes in January 2022.