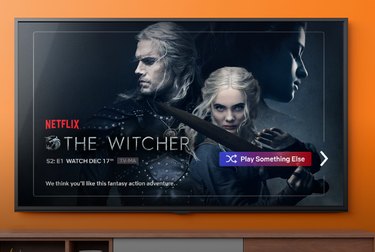 When you don't know what to watch next on Netflix, Alexa can help. Those who use Fire TV and subscribe to Netflix can now say, "Alexa, play something from Netflix," and Netflix will launch a show or movie based on what the algorithm thinks you'll like.
The purpose of the new Play Something feature is to get a personalized recommendation for a series or movie that you may not have discovered on your own. It's a way to stop your endless scrolling and all the frustration of not being able to find something to watch. (You'd think it would be easy to find something good to watch considering there are over 5,000 titles available in the U.S., but nope.)
"Deciding what to watch isn't easy when you have a lot of great options to choose from," Magno Herran, Director of Marketing Partnerships for Netflix said. So, we are excited to partner with Fire TV to bring the Alexa voice technology to the Netflix Play Something feature. Now you can instantly discover a show or film we know you'll love based on what you've watched before."
The new feature is available on all Fire TV devices in the U.S. and Canada. You'll just need an Alexa device to make it happen.