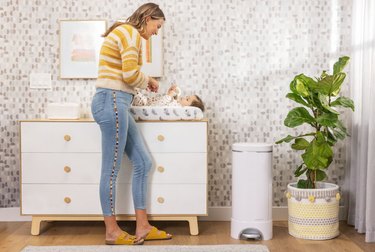 OK, hear us out. Babies don't ​need​ high tech gear, but it certainly helps make your life a little easier. Having a baby at home probably means you're sleeping less and doing more, so if you can add a smart gadget to your nursery to take a thing or two off your plate, you might as well do it.
There are a lot of smart baby gear gadgets to make your nursery, well, smarter. But we rounded up the stuff you may not have heard of, as well as the things that are really, really cool.
Check out our list below.
Owlet Dream Sock and Dream Duo
The Owlet is a baby monitor and smart system that uses PPG technology to track and collect data about your baby's sleep quality indicators, like the heart rate, average oxygen level, wakings, humidity, room temperature, total number of hours slept, and noise level, giving you a complete picture of your baby's sleep. It comes with a camera and a Dream Sock that's worn for every nap and bedtime.
Munchkin's new UV Diaper Pail might look like a regular diaper pail, but it has a technology that sets it apart — UV sterilization. Four gold UV lights automatically disinfect and eliminate odor-causing bacteria (AKA poop). So, you won't have to deal with smelling the diaper pail down the hall after a stinky diaper change.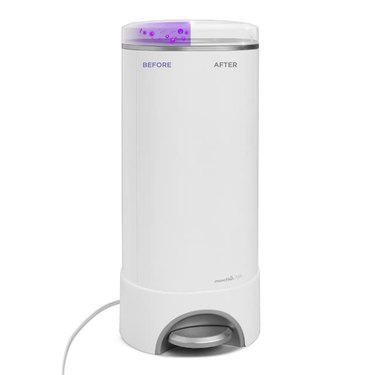 Chicco E-Motion Auto-Glider and Bouncer
Chicco's new E-Motion Auto-Glider and Bouncer takes over your job of rocking your baby to sleep so you can get more done around the house. The automated gliding motion mimics a parent's soothing sway. It also easily converts to standard bouncer mode that puts your baby in control of the bounce levels. A 10 minute timer keeps the bouncer swaying, and advanced motion-sensing technology restarts the timer with a gentle nudge or when the baby's movement is detected. The organic cotton seat pad is removable and machine washable.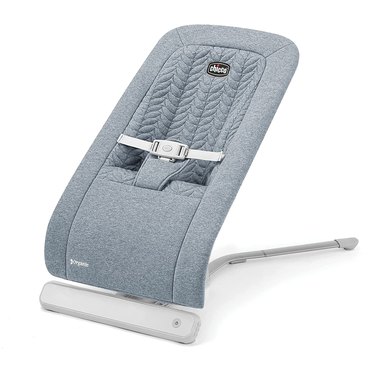 If you have insurance, you can probably get a breast pump for free, but if you want something better, check out The Pump by Babyation. It's small, quiet, lightweight, comes with extra light and soft breast shields, has an all-in-one storage container, and it only has three pump parts to make cleaning easier. In fact, the design is so fantastic, you can even lie down when pumping without spilling milk everywhere. The pump also gives you the option to control it from your smartphone with an all-in-one feeding app.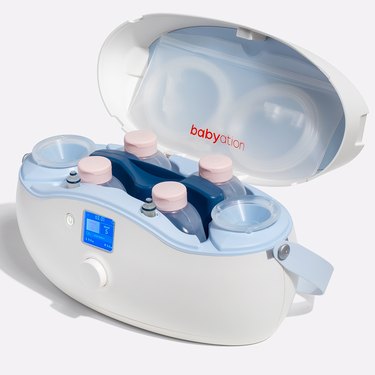 Chillax Daily Baby Monitor
The Chillax Daily Baby Monitor offers the security all parents want for their homes. With this monitor, you have complete control over connectivity, privacy, and security. Using the WiFi toggle switch, you can block all remote access and select who can view which camera with remote sharing permissions. The unit has an auto-dimming LED light, a growth journal, live-streaming via the app, and bank-grade security.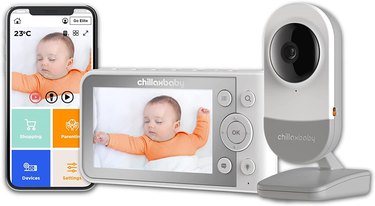 If you like to track your baby's feedings, diaper changes, sleep schedule, etc., the Talli Baby Tracker makes it super easy. Simply press the button for the activity you want to track, and the device will then connect to WiFi to send the event to the Talli Baby app where you can look at the data whenever you want. The company even has a buyback program that'll pass along the device to another family when you're done with it at a lower cost, and you'll get a $10 rebate in return.