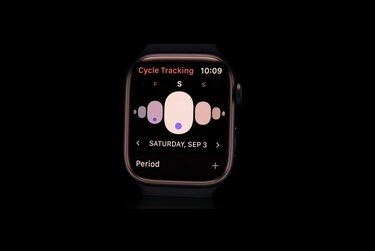 Apple has officially announced its new Apple Watch Series 8 at Wednesday's annual fall product event. There are lots of new features on the watch, but a noteworthy one that'll help you stay more in the know about your period and ovulation is a built-in menstrual cycle tracking app.
The changes on the app include two sensors that will check your temperature via your wrist every 5 seconds overnight. Since body temperatures fluctuate during menstruation and can rise in response to ovulation, the sensors should allow for accurate ovulation tracking.
If you're currently tracking your ovulation as a way to guide your pregnancy efforts, you might want to check in with your doctor before making any changes to your ovulation strip usage, etc. If anything, the new watch can serve as a guide as to when the right time could be to test your ovulation.
WatchOS9 and iOS 16 will also include new features that flag any abnormalities in a user's menstrual cycle based on the inputed data. Sumbul Desai, Apple's Vice President of Health, noted at the launch event that deviations from your normal period, including spotting or a late period, could be a sign of a health condition like fibroids or PCOS.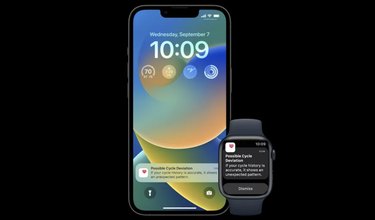 The GPS version of the watch starts at $399 while the cellular version starts at $499. Preorders have already begun, and the watch will be available on Sept. 16.