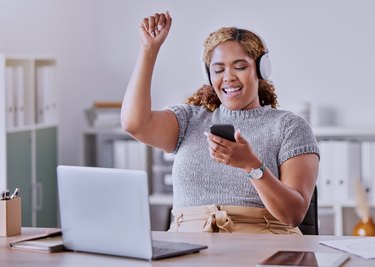 Amazon announced the addition of 98 million songs to its music catalog, giving Prime members a lot more to listen to. Previously, the streamer had a limited selection of 2 million songs, so as a member, it could get pretty frustrating when certain songs weren't available. Amazon hasn't released a list of the new songs (that would be a very long list), but chances are good that songs you've been missing will be on it.
There is one catch though — you'll only be able to access all 100 million songs in shuffle mode, where you can shuffle any artist, album, or playlist, but not a full album. That's a pretty big bummer for serious music fans who enjoy listening to an artist's story as they intended — from start to finish. At least all the songs will continue to be completely ad-free.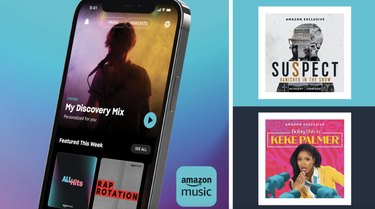 In addition, the Amazon Music app is adding Podcast Previews, a feature that lets Prime subscribers listen to brief clips of podcasts before diving in. The streamer is also introducing new Amazon Exclusive podcasts across genres, including ‌Baby, this is Keke Palmer‌; ‌MrBallen Podcast: Strange, Dark & Mysterious Stories‌; ‌Suspect: Vanished in the Snow; COLD Season Three: The Search for Sheree; Killer Psyche Daily; I Hear Fear,‌ narrated by actress Carey Mulligan‌;‌ and a weekly bonus episode of ‌The Old Man and the Three‌, hosted by former NBA player JJ Redick.