If you're looking for fun and educational apps for your kindergartner's rapidly growing mind — whether it's to give them something to do while traveling, help them work on math or reading, or just to use as everyday screen time — there are certainly plenty to choose from.
I've narrowed down the millions of app options (or at least it can feel that way) to the ones that my kindergartner enjoys that also happen to have the best reviews from parents and teachers.
Khan Academy is a fantastic learning platform for kids of all ages — from preschool through high school. The app is completely free, so kids can continue learning outside of school and parents don't have to worry about paying any subscription fees. The non-profit app allows students to practice math, reading, and other grade-appropriate concepts at their own pace.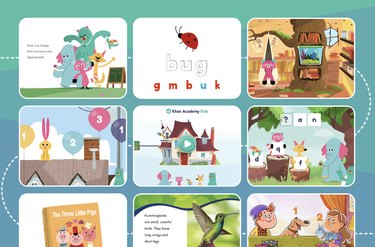 ABC Mouse is designed for kids ages 2 to 8 with a focus on reading, math, science, and art. It uses fun story-based videos, activities, and quizzes to keep kids engaged. A virtual map outlines your child's learning path so you can clearly see their progress. The platform is available as an app and for the web. The cost is $10 per month after a free 30-day trial.
Teach Me Kindergarten is a learning app that focuses on practicing early math and spelling. Parents enjoy this app because it lets you fine tune your child's learning experience. You can help pinpoint your child's learning level, adjust the number of correct answers needed for a reward, and determine which rewards are available.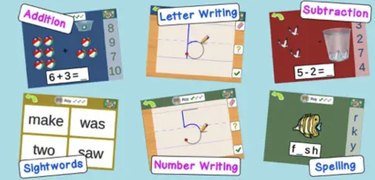 Endless Alphabet is an engaging educational app for kids who already have a grasp on letters and sounds. Adorable animations help kids connect words to their meanings. New words are added regularly, but the downside is that there's no way for kids to track their progress.
Coding is the new literacy. ScratchJr gives kids ages 5 to 7 the opportunity to program their own interactive stories and games, teaching them early coding and helping them learn to solve problems, use their creativity to design projects, and become comfortable using a computer. It's a free app that takes the pressure off of your kids actually wanting to is it, because there's no subscription fee.