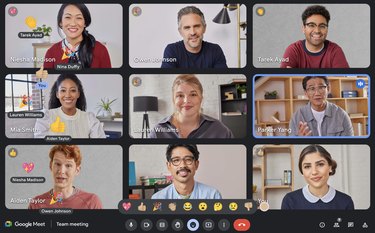 Google Meet is making it easier for you to react to someone speaking without verbally interrupting them to state your opinion. In a blog post this week, Google announced that you can now use emojis to share in-meeting reactions.
As of now, the new emojis are available on iOS, the web, and Meet Hardware devices with Android "coming soon."
To share a reaction, tap the smile icon in the control bar, which will open a reaction bar at the bottom of your screen. When an emoji is used, it'll appear as a small badge in the sender's tile. If there are multiple users, the emojis will appear floating up the left side of the screen.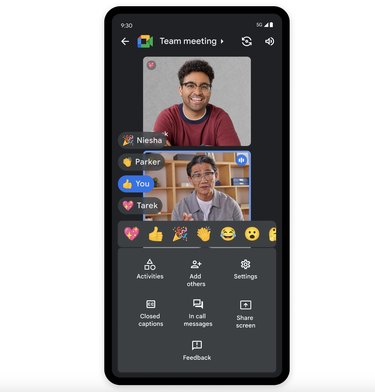 Emoji reactions will be turned on by default, but they can be turned off in the Admin console.