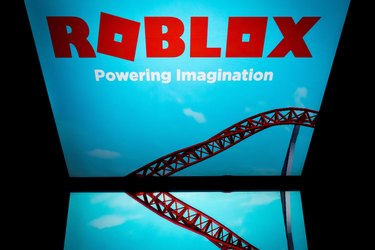 Roblox has been around for 17 years, but most people don't hear much about until until their kids start talking about it. If your child has asked to play Roblox or if they already play it and you're wondering if it's safe for kids, I've got answers.
Roblox is an online gaming platform where users can create their own games and play games that have been designed by other users. There isn't a limit as to how many games a user can play, and most of the games are free. There are, however, options to make purchases within games for things like upgrades, clothes, accessories, boosts, skins, and more. To do that, users have to buy Robux, the in-game currency.
Have you seen the movie "Ready Player One?" The idea of Roblox is similar — users can escape into a virtual reality and create their own avatar and digital lives and be who they want to be. It's a fantastically creative outlet for kids that also offers ways to chat with other players, so it's important to understand the safety risks.
What is the minimum age for Roblox?
There isn't an official minimum age to play — kids can be any age to create and join chats, groups, and interact with other players if parental restrictions aren't set up. Common Sense Media rates Roblox as OK for users age 13+ as long as parents help them enable privacy settings and offer lessons in online safety and grooming behavior from others.
Are there parental controls?
Accounts for users under 13 automatically have stricter settings. There are also optional controls that allow parents to restrict how older kids can interact with other players (if at all) and the types of games they can play. Enabling account restrictions locks an account's contact settings so that other users can't send messages or try to chat. Account restrictions limit play to only experiences that are recommended for all ages.
Does Roblox have a sexual predator problem?
Yes. There are predators on all social media platforms. Roblox makes it easy for anyone to access the chat features, which means it's open to all types of people. There are human monitors and forms of technology that assist in prohibiting those with bad intentions from using the platform, but of course, they can still pop up. The only way to prevent potentially unsafe people from contacting your child is to enable the most restrictive contact settings and to turn off the chat completely or limit interactions to only friends.
Overall, Roblox is a safe platform for kids of all ages as long as strict parental controls are in place. For instructions on how to set up Roblox parental controls, click here.