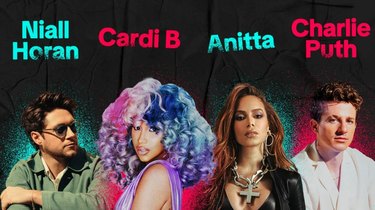 TikTok announced its first-ever music festival, and the lineup is impressive. The In the Mix event will take place April 19 to 24 at Sloan Park in Mesa, Ariz.
So far, big name performers include Cardi B., Niall Horan, Charlie Puth, and Anitta. Rising global music artists who are part of TikTok Elevate, the social media platform's emerging artist program, will also be performing. That lineup includes Isabel LaRosa, Alvin Chong, LU KALA, Agatha Chelsea, Sam Barber, D Gerrard, and Kaliii, among many others.
In addition to performances, the event will also feature TikTok-inspired activities, the specifics of which haven't been revealed yet.
You can tune into TikTok LIVE to watch the In the Mix music performances as they happen. Fans will have the opportunity to buy tickets to the event on Dec. 2. The cost of tickets will range from $25 to $60.