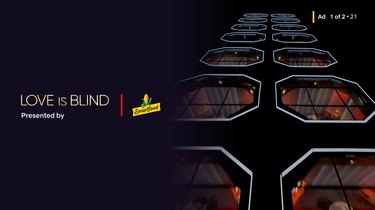 Netflix has announced a change that'll make ad-tier subscribers happy. In a press release, the streamer announce that starting in 2024, if you binge three consecutive episodes of a show, the fourth episode will be ad-free.
So, although you'll still have to sit through ads for a few episodes (or run to the bathroom or grab more popcorn like it's '90s again), you'll get a break from the interruptions for that fourth episode.
Netflix first introduced its ad plan a year ago, which offers access to the full rolodex of content on the streamer for $6.99 a month — you just have to sit through 15- or 30-second ads. Netflix is adding commercials that run for 10, 20, and 60 seconds.
Other Netflix updates you might notice include an increase in video quality from 720p to 180p for ad-tier subscribers, support for two simultaneous streams, and the ability for all members to download content.