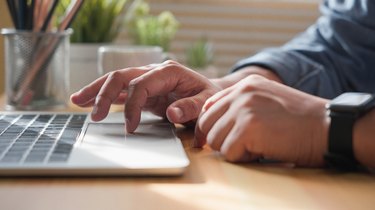 If you have a Gmail account that's been inactive for a while, Google is planning on permanently deleting it.
Beginning Dec. 1, Google will delete abandoned Gmail accounts that haven't been used in two years. As stated in its Inactive Google Account Policy, inactivity is defined as actions taken when you sign in or while you're signed into your Google account, including reading or sending an email, using Google Drive, watching a YouTube video, sharing a photo, downloading an app, using the search feature, or using sign in with Google to sign into a third-party app.
"An inactive Google Account is an account that has not been used within a 2-year period," according to the policy. "Google reserves the right to delete an inactive Google Account and its activity and data if you are inactive across Google for at least two years."
Any account that remains inactive on Dec. 1 and beyond is subject to have all of its content and data deleted by Google. That includes Google Photos, Google Calendar events, Google Docs, and emails. Before that happens, Google will send a notification email to the account as well as to the recovery email if there is one.
So, if you have a Gmail account that's been inactive for two years or more and don't want it to be deleted, you might want to log in now to buy yourself some time.