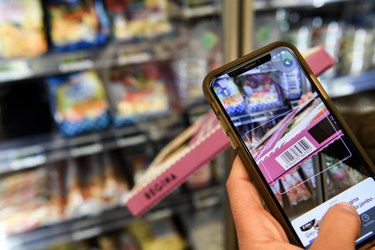 A good general rule of thumb is not to eat food or use cosmetics with a long list of ingredients you can't pronounce. But there isn't always time to stand around reading the ingredients of every item you want to purchase. That's where Yuka comes in handy.
Yuka is a health app that lets you scan barcodes to receive instant evaluations of the nutritional value of food, including the amount of protein and sugar, the included additives to avoid, and whether something is too salty, too caloric, or too fatty.
The app can also scan barcodes of personal care items like soap, shampoo, and skin cream so you can find out if a product is hazardous, has a moderate or low risk, or no risk at all.
Yuka has a database of more than 2 million food products and 1 million cosmetic products. To use the app, scan the barcode of a food label or cosmetic item using your smartphone. A product card will appear with an evaluation of the nutritional values and the ingredient list with a scale ranging from red to green — red being what the app deems unhealthy ingredients and green being what it deems healthy.
Each food product is evaluated based on nutritional quality, presence of additives, and organic aspect of the product. If a product is determined to be unhealthy, the app will offer a recommendation for similar alternative items that are cleaner. Keep in mind though, just because an item has high sodium, sugar, or other "bad for you" ingredients, that doesn't mean you can't enjoy it in moderation.
The app is free to download, but for additional features, you can upgrade to a premium membership for $13.99 a year. This gives you access to offline mode (helpful when there's no network connection in a store), a search bar, and unlimited history. Download Yuka for iOS and Android.