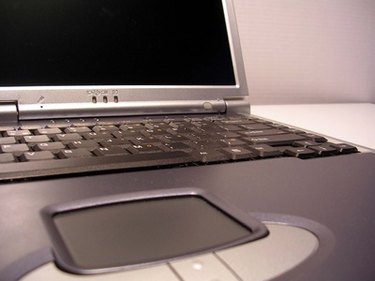 ASUS notebooks may experience some difficulties during their lifetime. Internet connection problems, power cord problems and issues with hardware and software are common occurrences for any brand of laptop computer. Troubleshooting your ASUS at home before contacting a retailer or repair facility can save you time and money. Never open your ASUS notebook case, though, because it could void your warranty or any service plans you purchased when you bought your computer.
Step 1
Disconnect any external cables from your notebook. Leave it to cool for 30 minutes before plugging all cords back in and restarting the system.
Step 2
Run Windows System Restore. Open the Help and Support Center, select "Roll Back Changes to Your Computer With System Restore" on the left side of the screen and follow the prompts to restore your system to an earlier version. This can correct any software changes to your ASUS notebook.
Step 3
Clear all your Internet files and recycle bin, then run the Disk Defragment Wizard. You can access this by selecting "Start," opening all programs and navigating to "System Tools" under the "Accessories" menu.
Step 4
Visit the ASUS support forum. List the model of your notebook, the exact problem you're experiencing and what you were doing the first time it occurred. People with technical experience may be able to offer a user-friendly solution.
Step 5
Call 888-678-3688 to talk to ASUS technical support. They'll be able to guide you through repairing or replacing computer components.