If you have two Sprint cell phone lines and aren't using one, you probably want to cancel the second line to reduce your monthly bill. It is essential that you know about any penalties you may face with an early termination before you consent to turning off the line. The process of canceling your second phone is simple and may take no longer than five minutes.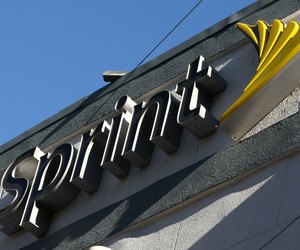 credit: Justin Sullivan/Getty Images News/Getty Images
Step
Call Sprint toll-free at (888) 211-4727 or press *2 from your primary Sprint cell phone. If you'd prefer to speak to a customer service representative in person, go to a Sprint store. Visit Sprint.com to find a location close to you.
Step
Enter your telephone number. An automated message will ask you to choose an option. Select option 5 for additional choices, then hit 6 to cancel your service. Wait to be connected to a customer service representative. This can take anywhere from a few seconds to several minutes, depending on how busy it is. Verify your information by giving the representative the last four digits of your Social Security number or your account password and your name.
Step
Ask to cancel the second phone line. Ensure that you give the representative the correct number. Be aware that if you are turning off the line before the end of your contract, you are subject to a penalty. According to Sprint, as of 2009, lines purchased before 2008 are subject to a $200 fee. Lines purchased after 2008 must pay a prorated amount, which decreases by $10 each month.
Step
Pay any outstanding monthly bills and fees. To avoid a bad debt notice on your credit report, pay your final bill by the due date. If you do not pay fees on the second line, it will negatively affect your primary Sprint cell phone line. When you receive the statement verifying that you've settled your Sprint account, keep a copy for your records.