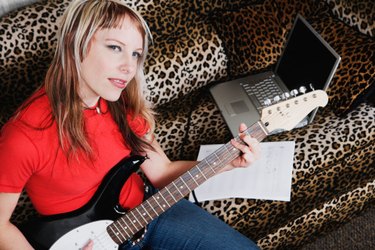 Cubase is an application from Steinberg for creating music on Windows and Mac computers. Singers and songwriters use it to record vocals, prepare playback and create songs; composers use it to create professional score layouts; performers use it for rehearsing and recording songs; and producers use it to combine virtual synthesizers and a variety of effects to produce a rich spectrum of sounds.
Operating System
Cubase 5 requires Windows XP SP2, Vista or Windows 7 on a PC, and Mac OS X 10.5.5 and 10.6 on a Mac.
Processor
A 2 GHz CPU on a Windows PC or a PowerPC G5 processor is needed for Cubase 5.
Memory
Cubase 5 requires at least 1024 MB of random access memory on both Windows and Mac computers. The more RAM a computer has, the more efficiently it can work, storing data instead of having to read it from a hard drive.
Hard Drive
A 4 GB hard drive is the minimum size required to operate Cubase 5 on a Windows or Mac computer. The more storage space on the hard drive, the more data can be recorded when playing, recording and producing music.
DVD-ROM
Cubase 5 requires a DVD-ROM drive with dual-layer support in order to install on a Windows or Mac computer.
USB Port
A USB port is needed on Mac and Windows computers to plug in the USB-eLicense/Steinberg Key copy protection device. If you don't plug in the device, the computer will not be able to run Cubase 5.
Internet
An Internet connection is required to activate the Cubase 5 license for both Mac and Windows computers.