A PowerPoint presentation is a presentation created using Microsoft PowerPoint software. The presentation is a collection of individual slides that contain information on a topic. PowerPoint presentations are commonly used in business meetings and for training and educational purposes.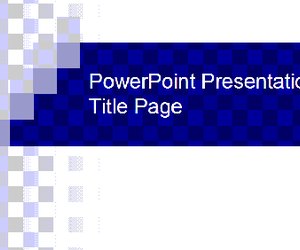 Format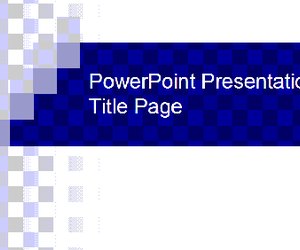 PowerPoint presentations usually begin with a title slide that may contain the name or the topic of the presentation and sometimes will contain the name(s) of the presenter(s). The title slide is followed by content slides that contain information usually in the form of text---often in the form of a bulleted list---and sometimes graphics. Examples of graphics that may be contained in a PowerPoint presentation include charts, graphs, diagrams, screenshots, photos, movies and animations. A final slide or group of slides is sometimes included to wrap up the presentation, for example "Conclusions," "References" or a slide with the text "Questions?".
Function
PowerPoint presentations are popular in business meetings, both face-to-face and teleconferenced. PowerPoint presentations are often used in business to present training material. Many college professors now use PowerPoint presentations for their lectures instead of writing information on the chalkboard or whiteboard before each class. PowerPoint presentations also are often used by students to give in-class presentations.
Software Information
PowerPoint is developed, manufactured, and marketed by Microsoft Corporation. It is bundled with some versions of the Microsoft Office suite and is also available for purchase as a stand-alone product. PowerPoint is available for both Windows and Mac OS platforms.
Features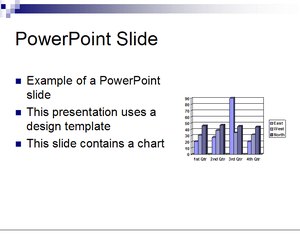 PowerPoint software features and formatting options include a wizard that walks you through the presentation creation process. Design templates---prepackaged background designs and font styles that will be applied to all slides in a presentation---can be used, or you can create your own slide design if desired using a combination of layout arrangement, background color, text font and color, and extras such as call-out boxes, graphics (from clip art or from a file), photos, diagrams and movies. Sound can be added to a presentation from a PowerPoint library of sounds, from a saved music file, from a CD, or sound can be recorded using a microphone. When viewing a presentation, slide progression can be manual, using the computer mouse or keyboard to progress to the next slide, or slides can be set up to progress after a specified length of time. Slide introductions and transitions can be added to the slides. For example "fade through black," "checkerboard across" or "random transition."
Viewing Presentations
PowerPoint presentations can be viewed on a computer on which PowerPoint software is installed. Alternatively, PowerPointViewer is available for free download from Microsoft's website for individual use. PowerPoint presentations can be viewed using PowerPointViewer, but cannot be created or edited.