Many people do not allow calls to their homes from anonymous or private phone numbers. It is nice to have the convenience of knowing who is calling so that you know whether you want to answer the phone or not. Caller ID has made that much easier. However, there are still some people who choose the keep their phone numbers private, for their own reasons. If your phone number is private, it is easy to reverse so you can call someone who does not accept calls from anonymous phone lines.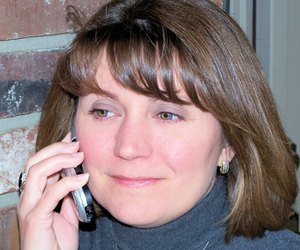 Directions
Step
Call your telephone service provider and have him change your phone number from the "private" status so people can see that it is you when you call them.
Step
Scroll through your address book and make sure you do not have anyone's phone number saved with 67 before it. 67 blocks your phone number when you make a phone call.
Step
Dial *82 before making a call. This will temporarily unblock your phone number for the call you are making. This is convenient if you want to maintain your private phone number status, but want to call someone on occasion who does not accept calls from private lines.