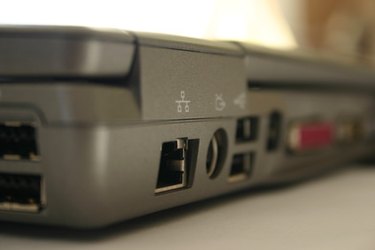 The domain name system (DNS) is an Internet service that maps and identifies Internet domains into corresponding Internet Protocol (IP) addresses. The network connection of your computer is configured using IP and DNS settings. By default, the DNS settings are automatically obtained by your computer's network connection. DNS server addresses may also be manually configured. Check the network connection settings of your computer to find your DNS settings.
Step 1
Click "Start" from the system tray located at the bottom of the screen.
Step 2
Click "Control Panel" located in the right-side pane of the resulting window.
Step 3
Click "Network Connections" from the Control Panel.
Step 4
Right-click the local network of your choice and click "Properties."
Step 5
Click "Internet Protocol (TCIP/IP)" and then click the "Properties" button.
Step 6
Review the DNS settings in the Internet Protocol (TCP/IP) Properties window.