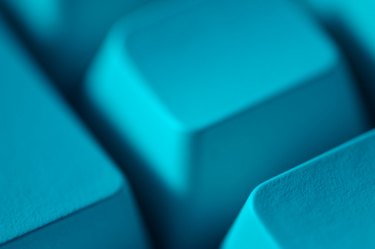 Computer keyboards come with a specific key that can take a snapshot, or screen shot, of the objects shown on an Acer monitor. You can take a screen shot of the entire screen, or of just one window, and then save the screen shot as an image file -- such as JPG, GIF or PNG -- in a photo-editing application, such as Paint. After saving the image to your computer, you can share the picture with others.
Step 1
Press "PrtSc" or "PrtScn" to take a screen shot of the entire screen. Hold down "Alt," then press the "PrtSc" or "PrtScn" key to capture the active window.
Step 2
Navigate to the "Start" menu. Select "All Programs," "Accessories" and then "Paint." Hold down the "Ctrl" and "V" keys simultaneously to paste the screenshot into Paint.
Step 3
Hold down the "Ctrl" and "S" keys simultaneously to save the file. Name the screen shot, browse to a location to write the file to, then click "Save" to save the screen shot to the Acer computer.
Tip
If your Acer is running Linux, use the same steps to take and save a screen shot. However, Linux doesn't come with Windows Paint, so you can download, install and use an open-source application like GIMP, GNU Paint or Krita instead.
If you have a non-Acer keyboard hooked up to your computer, the "Print Screen" key might look like "Prt Scr," "Print Screen," "Prt Sc" or a similar variation.