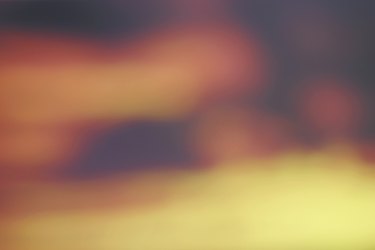 A blurry picture is not a simple issue to resolve when editing images. A lot of the photo information (pixel data) is missing, so making the picture appear less blurry may prove a challenge. Your best bet is to use a tool that will help you sharpen up the picture. A few online utilities allow you to improve a blurry picture.
Step 1
Use the Online Photo! Editor to fix your blurry pictures online (see References section). This free browser-based tool allows you to pull a photo from your hard drive or a website for editing. Click the "Deblur" button on the left-hand panel to correct the image. You'll see a sharpened version of the picture in the preview box, which you can then save as a JPEG file.
Step 2
Or, fix the blurry picture using Pixlr, another free browser-based online tool for editing pictures. The format is similar to Adobe Photoshop. After loading your picture to the online tool, click the "Filter" menu and select "Sharpen" to fix the blur. The program allows you to save the updated image file as a JPEG, BMP or PNG picture.
Step 3
You can also sharpen your picture using the Web Resizer. Upload your pictures to the online tool and then adjust the "Sharpen" option underneath. You can change the sharpness of the image on a scale from 0 to 500, where 500 removes blur almost completely. After applying the changes, you can preview the optimized image automatically before saving it as a JPEG. (To do so, right-click the picture and choose "Save Image As.")