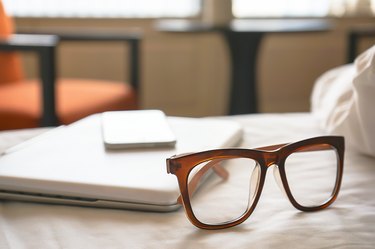 If you don't have your Sidekick handy and are expecting an important email, there is no need to worry about missing your message. You can retrieve your Sidekick's Tmail from any computer's or smartphone's HTML web browser using your My T-Mobile account on the T-Mobile website. Once you have logged into your account, you are only a few clicks away from your email messages.
Step 1
Open the browser and go to the My T-Mobile website.
Step 2
Log in to your My T-Mobile account with your phone number and password.
Step 3
Click the "Connect & Share," and then select "Configure Email."