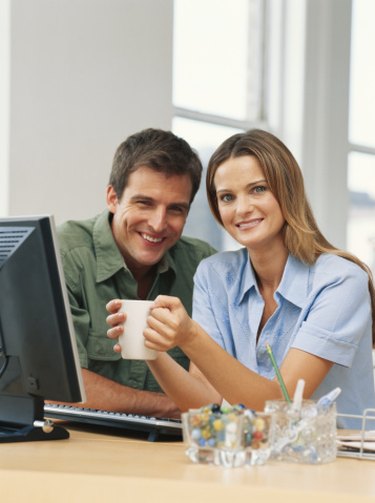 Online movie viewing has become a reality due to the spread of broadband, DSL and other high speed Internet data services. Entertainment services such as iTunes, Netflix and Blockbuster take advantage of the technology by offering online movie rentals. These services, however, require a purchase through the use of a credit card. Individuals that want to watch movies online for free must visit a video-on-demand website that features a movie component. These websites offer thousands of full-length movies for free, thanks to the use of occasional advertisements within the movie.
Step 1
Access an online video-on-demand service that offers free movie streams. YouTube, Archive.org, Emol and Hulu are popular video-on-demand websites that offer free movies. Upon visiting the website, click on the header or link entitled "Movies."
Step 2
Observe the list of available movies to watch for free. These movies are commonly organized by category, such as comedy, action, drama or horror. If possible, click on a specific category to open similar movies in a new window.
Step 3
Select your movie by clicking on its title, or clicking on the preview thumbnail. The video will begin to play in a new window. Use the icons displayed on the bottom of the window to control playback. Typical control options include: play, pause, fast forward, rewind and fullscreen video.