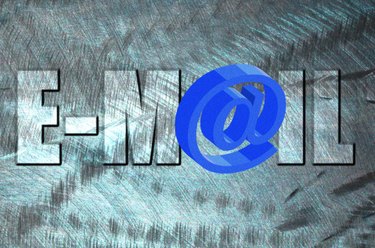 Time Warner Cable automatically assigns customers a RoadRunner email address when they purchase Internet services. RoadRunner is a free email provider that offers privacy settings for customers to adjust within their email. These settings allow an email user to block emails from user-designated email addresses. Blocking the email address prevents messages from that particular sender from entering your RoadRunner inbox.
Step 1
Go to the official Time Warner Cable RoadRunner home page at rr.com. Click the "Mail" option on the toolbar menu. Type your email address and password into the designated blank fields. Select your preferred language. Click "Log in" to access your email account.
Step 2
Click "Settings." Scroll down to the "Customize Mailbox Options" category. Click "Allow and Block Messages Options."
Step 3
Click the circle next to "Advanced Block Senders" to enable RoadRunner email blocking. Type the email address or domain name from which you do not wish to receive emails.
Step 4
Scroll down the page and click the circle next to "Delete Mail From Blocked Senders" under the "Blocked Mail Actions" heading. Click "OK" to finish the process.