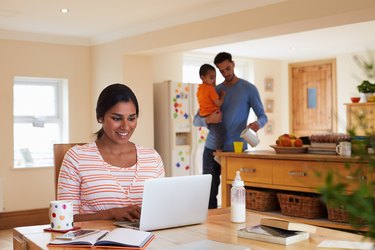 It's possible to cancel an Amazon Prime trial even after being charged for the full membership. This gives you a little leeway in case you forget when your credit card will be charged. You can terminate your membership on the website at any time.
Removing Amazon Prime Membership
On Amazon's main page, point the cursor to "Your Account" or "Sign In" in the upper right-hand corner of the screen. A drop-down menu appears where you can click "Prime Membership." Enter your password when prompted; even if you're already signed in, you'll have to enter the password again before reaching the Prime Membership page. Click "Do Not Continue" on the left-hand sidebar to open a confirmation page. If you've already been charged for Prime but haven't taken advantage of the shipping benefits, you'll receive a full refund in three to four days.