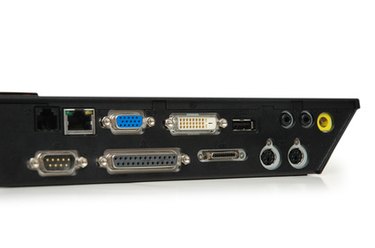 Printers have evolved to keep up with advances in personal computers. Some of the original means of connecting printers are less commonly used. Parallel port interfaces, commonly known as Line Print Terminal (LPT1, LPT2, LPT3, etc.) are being replaced with newer interface devices such as Firewire, network printing and Universal Serial Bus (USB). Changing your printer port from LPT1 to USB is easy.
Step 1
Connect the parallel port end of the adapter to your printer.
Step 2
Insert the USB end of the adapter into the USB port of your computer.
Step 3
Click "Start," "Settings," and "Printers and Faxes."
Step 4
Locate and right-click the icon of the printer you wish to configure.
Step 5
Select "Properties." Click on the "Ports" tab.
Step 6
Remove the check mark from the box next to the LPT port where your printer is listed.
Step 7
Check the box next to the USB port in the list. Click "Apply" and then "OK."